MOT, Repair, Servicing and Free Instant quotes.
Online Repair Quote By Make

Tyres Abington
Abington is a well-known locality in Northamptonshire. As the area is mainly residential by nature, private cars remain the primary method of transport here. So, if you often drive by this place, it is best to know about a dependable vehicular workshop around you.
For instance, if you have been searching for tyres Abington, please consider us at InterCar And Van Ltd to be your go-to garage.
At our facility, we stock different tyre variants such as:
Winter Tyres
Summer Tyres
All-Season Tyres
Run-Flat Tyres
4x4 Tyres
Performance Tyres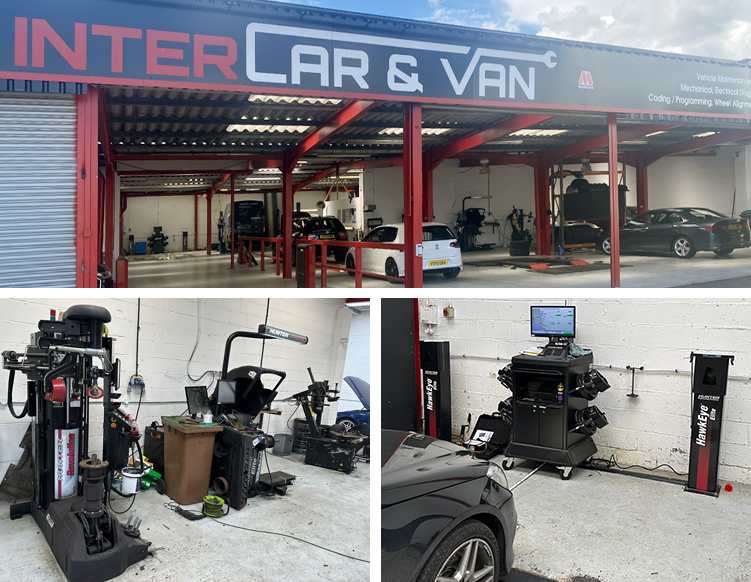 These variants are produced by some of the leading names in the market, such as:
Goodyear
Pirelli
Continental
Michelin
Dunlop
Bridgestone
So, drop by our facility at a suitable time! We are only 3 miles away if you take the A508. Or, if you can't make time in your packed schedule, use the Tyre Finder Tool on our website to buy tyres online!
Hunter Revolution Touchless Tyre Changer
Here, we minimise the time spent on your car tyre changeover with the assistance of touchless technologies from Hunter. This cutting-edge technology ensures the crucial components of a tyre model do not get damaged when mounting or dismounting. With its advanced polymer tools, automated features, and touchscreen controller, this machine has made tyre replacement measures exponentially hassle-free.
MOT Abington
Vehicles over three years old have to undergo the annual assessment to evaluate their roadworthiness and eco-friendliness. So, if your vehicle is awaiting this MOT test, get in touch with us without further delay!
At our DVSA-registered facility, we use state-of-the-art machinery to conduct this test at an affordable rate. Depending on your vehicle's performance in this assessment, it may receive any of these two certificates:
A VT20 certificate for passing
A VT30 certificate for failing
Driving a car with a VT30 certificate can earn you a hefty penalty charge. So, to avoid such hassles, consult with our experts for necessary post-MOT repairs.
Some of our other car services include:
Hunter Wheel Alignment
Wheel Balancing By Roadforce Balancer
Hunter Quick Check Inspection
Exhaust Service
DPF Cleaning
So, why not end your search for "car workshops near me" here with us?
Opening Times
Monday

09:00 - 14:00

Tuesday

08:30 - 14:00

Wednesday

08:30 - 14:00

Thursday

08:30 - 14:00

Friday

08:30 - 13:00

Saturday

09:00 - 11:00

Sunday

closed - closed