Are you looking for Winter Check for your vehicle?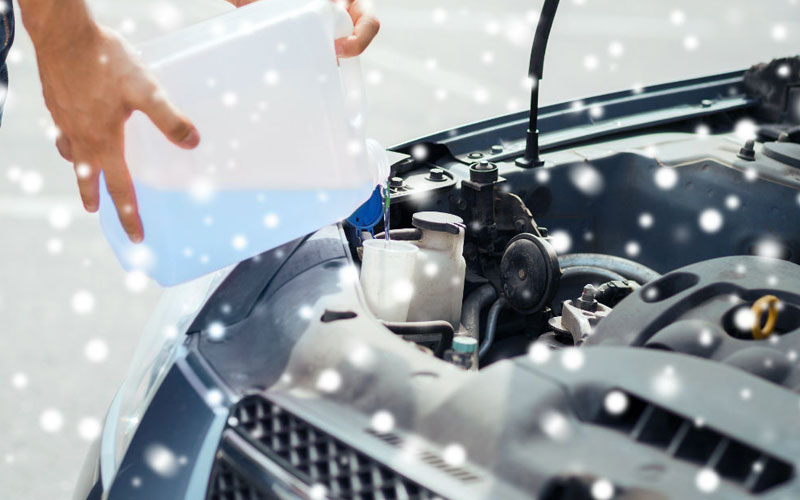 Snowfall and low temperatures during the winter months can significantly affect the internal components of a vehicle. A winter check can ensure optimal comfort and safety while driving in cold weather conditions.
Our comprehensive winter check can improve your vehicle's performance, reduce fuel, and make sure your vehicle is in optimum condition for the time of me of year providing you with the confidence to drive more safely on ice or water-covered roads.
Inter Car & Van LTD offers a fast and efficient winter check Northampton. Our in-house team of technicians provide repairs for all makes and models of vehicles. Our facility is equipped with state-of-the-art equipment and technology to carry out all repairs and checks with extreme accuracy.
Our Winter Check Northampton consists of -
Battery
Car batteries is one of the main reasons for vehicle breakdowns during winter. Our team will examine the battery thoroughly and offers replacements if necessary. We stock battery replacements and can also charge the battery if needed.
Tyres
Keeping the tyres in good conditions is crucial for a safe and comfortable drive, in winter. We carefully inspect the tyres for any signs of punctures, sidewall damage or uneven tread wear. We also stock a wide range of tyres if a replacement is necessary.
Lights
Lights on a vehicle offers optimal visibility during the winters. Faulty lights can compromise your safety and make it difficult for you to see the road, especially in fog or smog.
Heater
Our team examines the entire heating system and repairs any damaged component.
Fluid levels
We check - engine oil, coolant, brake fluid, etc., our technicians will check the fluid levels of the car and top them up - if needed.
Benefits of Winter check Northampton?
Improved Performance
Our comprehensive winter check ensures all the major components in your vehicle are working effectively to deliver a comfortable drive with improved performance. Our technicians will inspect your vehicle, inform you about the repairs and perform them only after your consent.
Reduced Expenses
Winter checks by our team can help reduce fuel consumption and increase mileage. We can also detect any underlying malfunction and repair it before it damages other connected components.
Enhanced Safety
Our close and rigorous inspections ensure your vehicle is safe to drive and is not prone to sudden breakdowns or internal failures.
Why Choose Inter Car & Van LTD?
At our repair centre we offer a hassle-free Winter Check among many more services. At Inter Car & Van LTD we pride ourselves on our honest and transparent servicing and incorporate no hidden charges with our service. We always try to aim for 100% client satisfaction by offering fast and effective solutions and quick repairs.
Visit us at Unit 1, Letts Road, Northampton, NN4 8HQ.
Talk to our in-house technicians on 01604372007 if you have any doubts or need some additional information or email us on office@intercarandvan.com.
Inter Car & Van LTD is always happy to help!