MOT, Repair, Servicing and Free Instant quotes.
Online Repair Quote By Make

Tyres Billing
The locality of Billing is a civil parish in Northampton. Being the largest geographical area of this bustling market town, Billing witnesses a steady flow of traffic during any hour of the day. So, if this place is on your way to home or workspace, it is helpful to know about a reliable vehicular workshop around you.
At InterCar And Van Ltd, we are happy to cater to all your automotive needs. For end-to-end guidance from our experts, please visit us when it best suits your schedule. If you take A45, we are around 6 miles away from you!
Tyres Billing
Here we retail:
Seasonal Tyres [Summer, Winter, and All-Season Variants]
Car Specific Tyres [4x4 and Performance Variants]
Run-Flat Tyres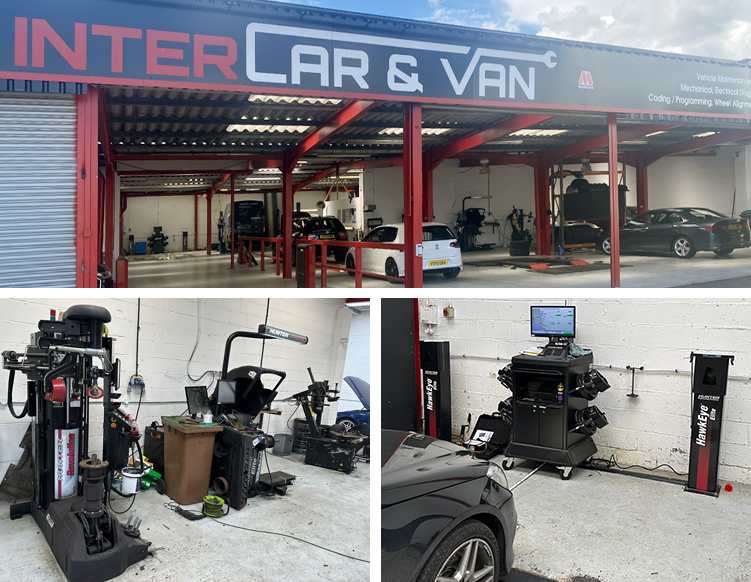 These variants are produced by:
Michelin
Goodyear
Hankook
Yokohama
As we use Hunter Revolution touchless tyre changer, any replacement can be done without delay. You can also book tyres from these brands from your own home's comfort, using our website's Tyre Finder Tool.
Hunter Wheel Alignment
Our experts use state-of-the-art equipment from Hunter Engineering Company to provide your car with the necessary wheel alignment service in minimal time. Note that the wheels of your vehicle are attached to it at three primary angles during the manufacturing period. These angles are called Camber, Caster, and Toe. However, over time, these wheel angles become misaligned. So, we use Hunter realigners to readjust all these three angles as per their original specifications.
Tyre Pressure Check
If your car tyre's air pressure is not within 30-35 psi, it can jeopardise the vehicle's steering stability. So, we use advanced pressure gauges to take a precise reading and add to or release extra air from the inadequately inflated tyre.
MOT Billing
Have you been searching for "MOT test near me"?
We conduct MOT test for all class IV vehicles to check their environment-friendliness and roadworthiness. Based on the results, your vehicle will receive:
A VT20 certificate for passing
A VT30 certificate for failing
In case of an MOT test failure, you can contact our experts for necessary post-MOT repair measures.
Our car services:
Wheel Balancing By Roadforce Balancer
Winter Check
Exhaust Service
Hunter Quick Check Inspection
Any questions?
Please get in touch.
Opening Times
Monday

09:00 - 14:00

Tuesday

08:30 - 14:00

Wednesday

08:30 - 14:00

Thursday

08:30 - 14:00

Friday

08:30 - 13:00

Saturday

09:00 - 11:00

Sunday

closed - closed