MOT, Repair, Servicing and Free Instant quotes.
Online Repair Quote By Make

Tyres Boothville
Are you searching for tyres Boothville?
Then, consider us at InterCar And Van Ltd as your ideal option. From us, you can avail:
Summer Tyres: As they offer lower rolling resistance on warmer surfaces, these are ideal for driving on when the temperature increases above 7°C.
Winter Tyres: These products can offer an increased grip on ice-capped surfaces, ensuring your car's steering stability.
All-Season Tyres: These tyres can offer reliable year-long performance if you are a resident of a locality with moderate weather conditions.
Run-Flat Tyres: During a puncture, these tyres don't deflate and enable you to keep driving at a limited speed for a certain distance.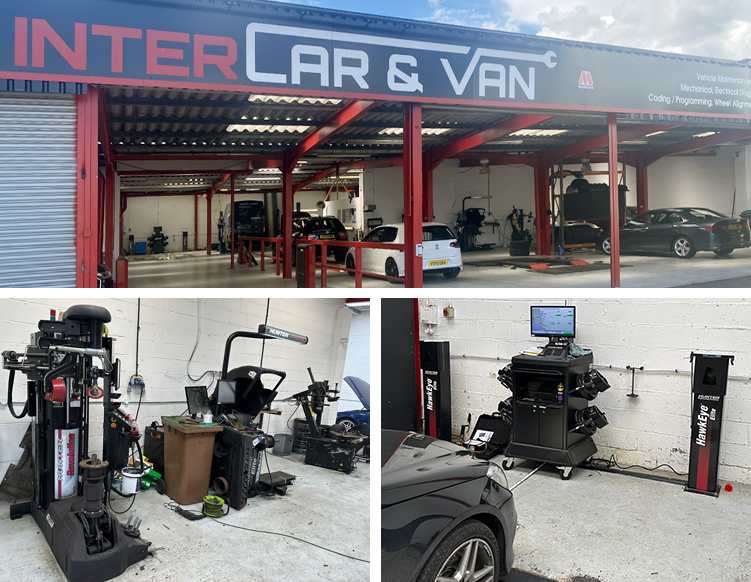 Additionally, we also stock vehicle-specific tyres like:
So, please end your search for "tyres near me" and visit our facility at your earliest!
Why Choose Us?
We cater to the different budget concerns of our diverse customer pool. To ensure you do not have to make any compromises with your road safety and car handling experience, we retail tyre models from leading manufacturers:
Premium Range Tyres
Mid-Range Tyres
Budget Range Tyres
We use Hunter Revolution touchless tyre changers for replacements in minimal turn-around time. You can also book your required models using the Tyre Finder Tool on our website.
Wheel Balancing
Incorrect wheel weight distribution can hamper your driving experience. So, we use a Road Force balancer to resolve this issue. This advanced equipment from Hunter allows us to get the job done effectively and faster, and make sure of proper centering without any additional hassle.
The top-of-the-range placement technology of the Hunter balancer can also pinpoint precise areas of the wheel where tape weights should be attached for counterbalancing.
We also use equipment from Hunter for our other car services like:
Hunter Quick Check Inspection
MOT Boothville
We conduct annual MOT tests for vehicles under the class IV category and provide them with the necessary certification. If your car fails this assessment, you can consult us for post-MOT repairs.
So, visit us any day during the week except Sundays. This 6-mile distance can be easily covered via A43.
Opening Times
Monday

09:00 - 14:00

Tuesday

08:30 - 14:00

Wednesday

08:30 - 14:00

Thursday

08:30 - 14:00

Friday

08:30 - 13:00

Saturday

09:00 - 11:00

Sunday

closed - closed