MOT, Repair, Servicing and Free Instant quotes.
Online Repair Quote By Make

Tyres Dallington
Residents of Dallington can now come down to InterCar And Van Ltd. for the best car tyre fitting experience!
We use the state-of-the-art Hunter Revolution touchless tyre changer to replace your old car tyres with new ones. In this regard, you must note that we have a massive collection of car tyres Dallington. The products that we stock come from the manufacturing units of some of the leading tyre brands, such as:
Michelin
Dunlop
Continental
Marshal
Prestivo, and more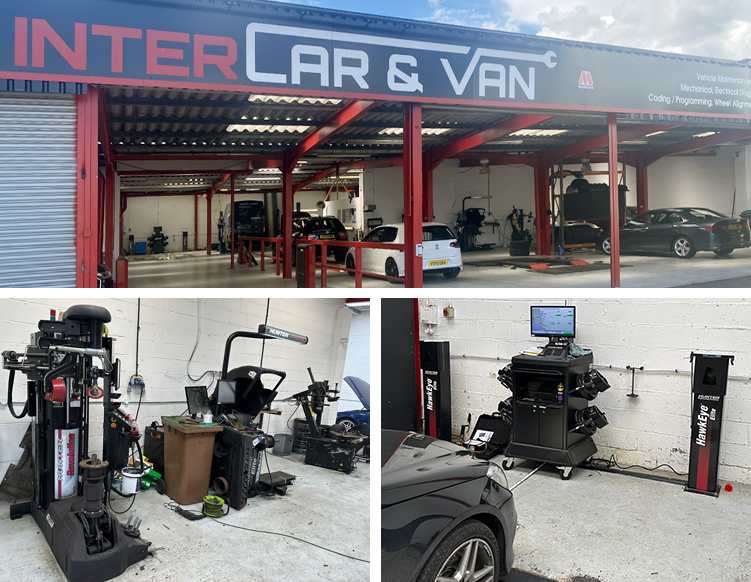 The best part is that you can now buy our products using the tyre finder option on our website. All you have to do is enter your car's registration number or tyre index to place an order.
Hunter Wheel Alignment
We use cutting-edge Hunter Quick Check Inspection technology while conducting wheel alignment services. During the check, our 3D sensors will accurately measure the camber, caster and toe angles. Following this, we will re-align the angles as required.
Further, you can come down to us for wheel balancing services at affordable rates. We will use the industry-best Roadforce balancer to find the actual area of wheel imbalance. Following this, we will attach counterweights to even out the weight distribution.
MOT Dallington
You can get in touch with us if you looking for a reliable test centre offering MOT checks for Class 4 vehicles. During this assessment, we will inspect all the components of your vehicle as per the legal standards. Following this, we will provide an MOT certification.
Car Servicing Dallington
Automobile experts recommend opting for routine vehicle servicing to ensure smooth car performance. We offer interim, full and major car servicing packages. You can choose any of these services as per your car's service history. Regular servicing further ensures a higher resale value.
Hence, put an end to your "car workshops near me" searches and come down to us at Unit 1, Letts Road, Northampton, NN4 8HQ. We are just ten minutes away from your location via the A4500 and Towcester Rd.
For more details and quotations, please call us on 01604700300.
We will be happy to help you!
Opening Times
Monday

09:00 - 14:00

Tuesday

08:30 - 14:00

Wednesday

08:30 - 14:00

Thursday

08:30 - 14:00

Friday

08:30 - 13:00

Saturday

09:00 - 11:00

Sunday

closed - closed