MOT, Repair, Servicing and Free Instant quotes.
Online Repair Quote By Make

Tyres Great Houghton
Great Houghton is a hamlet in West Northamptonshire, near Northampton. It is located on Bedford Road, on the outskirts of the big market town, by the A428 route.
Commute routinely through Great Houghton?
Come down to InterCar And Van Ltd to avail our best-in-class car services. We are stationed at Unit 1, Letts Road, Northampton, NN4 8HQ, only 11 minutes away from Great Houghton, a 3.8-mile drive via Bedford Rd/A428.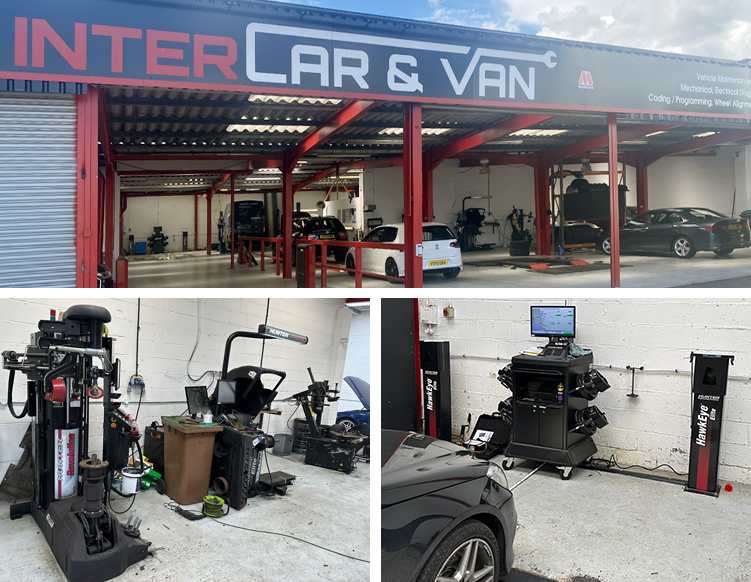 MOT Great Houghton
Every vehicle must pass the annual MOT check with a VT20 certificate to be legally driven on UK streets. Get MOT checks done for Class 4 vehicles, which include:
3-wheeled vehicles
Dual purpose cars
Motor caravans
Ambulances, etc.
We conduct MOT tests on vehicle components, including:
Brake system
Tyres and wheels
Suspension
Exhaust system
We are a DVSA-approved MOT centre and issue a VT20 or VT30 certificate based on whether your vehicle passes or fails the MOT test, respectively.
Tyres Great Houghton
We stock an enviable tyre collection from renowned brands, such as:
Nexen's popular Wingua range of tyres
Michelin's Defender range of all-season tyres
Event, Yokohama, Continental, and more
Whether you drive a sports car and are looking for Performance tyres or drive an SUV and are looking for 4x4 tyres, we have got your back.
Other tyre variants we stock include:
Winter tyres
Summer tyres
Car Servicing Great Houghton
Your searches for 'car services near me' end here.
Here is an overview of all the services we provide:
Hunter Wheel Alignment
We pride ourselves on our top-class wheel alignment services. With the use of the Hunter Quick Check Inspection, we assess your car's wheel alignment on all axes and consequently, diagnose any misalignment issues your vehicle may have.
Wheel Balancing
Our experts are adept at employing the Roadforce balancer to offer the fastest turnaround times and best-in-class wheel balancing your car can get.
Tyre Fitting
If you have a packed schedule and want the quickest-possible turnaround times, our technicians employ the Hunter Revolution touchless tyre changer to change your car's tyres efficiently and promptly.
Why Choose Us?
We deliver high-quality, cost-effective, and prompt solutions for all car troubles.
Our experts use state-of-the-art technology to offer the best possible service.
We provide exceptional customer service and maintain complete transparency.
Contact Us
Phone number: 01604372007
E-mail address: office@intercarandvan.com
We are open from 8:30 – 17:30 on weekdays, and from 8:00 – 13:00 on Saturdays.
Opening Times
Monday

09:00 - 14:00

Tuesday

08:30 - 14:00

Wednesday

08:30 - 14:00

Thursday

08:30 - 14:00

Friday

08:30 - 13:00

Saturday

09:00 - 11:00

Sunday

closed - closed