MOT, Repair, Servicing and Free Instant quotes.
Online Repair Quote By Make

Tyres Harlestone
Harlestone is a hamlet and civil parish in the English county of West Northamptonshire. It is divided into Upper and Lower Harlestone, 2 communities connected by road and footpaths. Upper Harlestone is to the southwest while Lower Harlestone is located along the A428.
Your searches for an "MOT centre near me" end here.
We, InterCar And Van Ltd are a DVSA-approved MOT check centre, at Unit 1, Letts Road, Northampton, NN4 8HQ. Come down to our workshop in 18 minutes via Harlestone Rd/A428, only 5.7 miles from Harlestone.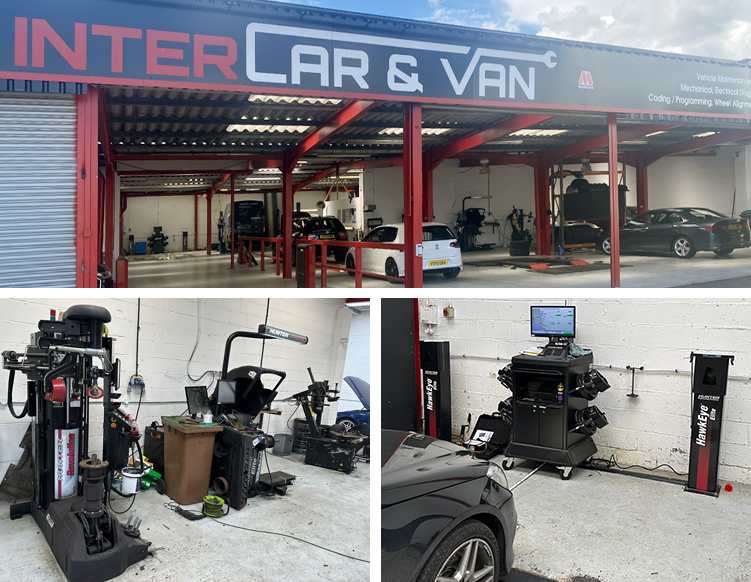 MOT Harlestone
During the MOT check, our experts inspect several components of Class 4 vehicles, adhering to DVSA guidelines, including:
Structure and body
Electrical wiring
Exhaust and emissions
Brakes, and more
Following a successful MOT inspection, we issue a VT20 or VT30 certificate based on your vehicle's test results.
Car Servicing Harlestone
Our best-in-class, cost-effective routine services include:
Interim servicing – Done every 6,000 miles or 6 months apart.
Full servicing – Done every 12,000 miles or 12 months apart.
Major servicing – Done every 24,000 miles or 24 months apart.
All of the aforementioned services provide an extensive inspection of almost every car component.
Hunter Wheel Alignment
To achieve the most accurate wheel alignment servicing, we use the Hunter Quick Check Inspection. This technology mainly consists of 2 components:
Thereafter, we re-align any misaligned wheel axles to perfection.
Wheel Balancing
We also offer top-of-the-line wheel balancing services with the employment of the Hunter Roadforce balancer.
Our other services include:
Tyre Pressure Check
Suspension And Steering Check
Seasonal Checks, and more
Tyres Harlestone
Come down to our establishment and shop from our massive collection of tyres from leading brands, such as:
Nexen's Wingua: a widely appraised tyre range
Michelin's Defender: an all-season tyre range
Continental, Dunlop, Churchill, Bridgestone, and more
Whether you own an AWD car and need 4x4 tyres or own a sports car and need Performance tyres, we stock everything from Run-flat tyres to Seasonal tyres.
With the help of the Hunter Revolution touchless tyre changer, we provide prompt and efficient tyre fitting.
Get In Touch With Us
So why wait?
Give us a call at 01604372007 or send us an e-mail at office@intercarandvan.com.
Have a safe and happy journey!
Opening Times
Monday

09:00 - 14:00

Tuesday

08:30 - 14:00

Wednesday

08:30 - 14:00

Thursday

08:30 - 14:00

Friday

08:30 - 13:00

Saturday

09:00 - 11:00

Sunday

closed - closed