MOT, Repair, Servicing and Free Instant quotes.
Online Repair Quote By Make

Tyres Hunsbury Meadows
West Hunsbury or Hunsbury Meadows is a big housing estate located 2 miles south of Northampton, by the M1 motorway's 15A junction, and 2 miles from junction 15.
Car owner in or around Hunsbury Meadows?
We, InterCar And Van Ltd, stationed at Unit 1, Letts Road, Northampton, NN4 8HQ, welcome you to our esteemed establishment. You can come down to our facility in 6 minutes, a 2-mile drive via Danes Camp Way/Ring Rd/A5076.
Searching for "car workshops near me"? Visit us!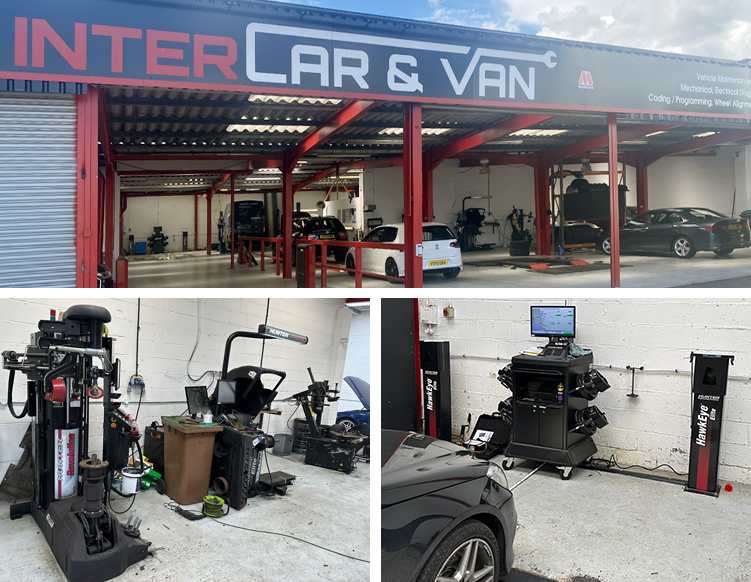 MOT Hunsbury Meadows
In the UK, vehicles that are older than 3 years must undergo annual MOT checks to demonstrate their environmental friendliness and roadworthiness.
We employ cutting-edge technology at our DVSA-approved facility to perform cost-effective MOT tests for all Class 4 vehicles. Consequently, we issue 2 types of MOT certificates, including:
VT20 for passing the test with minor to no issues.
VT30 for failing the test due to major or dangerous issues.
Tyres Hunsbury Meadows
You may also shop from our diverse collection of tyre variants, such as:
Seasonal tyres:
All-season tyres
Winter tyres
Vehicle-specific tyres:
Performance tyres
Run-flat tyres
All these variants are available from globally renowned manufacturers, including:
Roadstone
Churchill
Nexen
Michelin
Event
Bridgestone
We also have a Tyre Finder Tool on our homepage to make it more convenient for our customers to purchase products.
Car Services
Have a gander at the variety of services we have to offer:
Wheel Balancing
Car pulling to one side while driving?
This is caused by uneven wheel weight distribution, and to resolve this problem, we employ the Hunter Roadforce balancer.
Hunter Wheel Alignment
To ensure accurate wheel alignment, we deploy the Hunter Quick Check Inspection to check the misalignment of car wheels for all our clients.
Tyre Fitting
Likewise, our in-house technicians employ the Hunter Revolution touchless tyre changer to conduct prompt, quality, and cost-effective tyre fitting.
But that's not all!
We also offer other services, including:
Summer And Winter Checks
Brake And Clutch Inspection And Replacement
Exhaust And Emission Inspection And Repair
Battery Check And Replacement
How To Get In Touch With Us?
You can call us at 01604372007 or e-mail us at office@intercarandvan.com.
We are here for you.
Opening Times
Monday

09:00 - 14:00

Tuesday

08:30 - 14:00

Wednesday

08:30 - 14:00

Thursday

08:30 - 14:00

Friday

08:30 - 13:00

Saturday

09:00 - 11:00

Sunday

closed - closed