MOT, Repair, Servicing and Free Instant quotes.
Online Repair Quote By Make

Tyres Kingsthorpe
Kingsthorpe is a Northampton suburb and civil parish, located to the north of Northampton town centre. It is by the A5199 and A508 routes, which meet in Kingsthorpe's centre.
We are here to end your searches for 'car workshops near me'.
We, InterCar And Van Ltd, are one of the most technologically advanced car service centres in and around Northampton. Come by our establishment in just 12 minutes via A508, a 2.8-mile drive.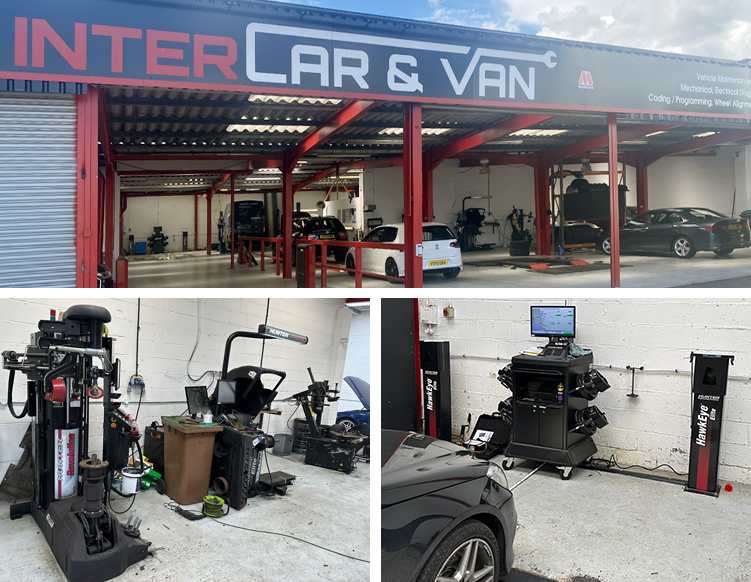 Car Services
Here is an overview of all the services we provide:
Tyre Fitting
On a tight schedule? Need your car's tyres changed?
Our experts have the industry-leading Hunter Revolution touchless tyre changer at their disposal which aids them in changing your car tyres promptly and effectively.
Wheel Balancing
We employ the Roadforce balancer to provide you with the best possible wheel balancing services in the fastest possible turnaround times.
Hunter Wheel Alignment
We take pride in our top-of-the-line wheel alignment services. Our technicians use the Hunter Quick Check Inspection to assess and diagnose your car's wheel alignment on all axes.
Tyres Kingsthorpe
Whether you drive an SUV and are seeking 4x4 tyres or drive a sports car and are seeking Performance tyres, we have got you covered.
We stock a diverse array of tyres from prominent manufacturers like:
Michelin's Defender all-season tyre collection
Nexen's popular Wingua tyre collection
Yokohama, Churchill, Event, etc.
But that's not all!
We also house tyre variants like:
Run-flat tyres
Summer tyres
MOT Kingsthorpe
Is your car due for an MOT check?
We are a DVSA-affiliated MOT test centre. Come down to our facility and get MOT checks for Class 4 vehicles, such as:
Motor caravans
Dual-purpose cars
3-wheeled vehicles
Ambulances, and more
Our professionals undertake MOT checks of various vehicle components, some of which are:
Steering and suspension
Tyres and wheels
Braking system
Exhaust and emissions
We issue a VT20 or VT30 certificate based on whether your vehicle passes or fails the MOT checks, respectively.
Why Us?
We deliver reasonably priced, top-quality solutions for all vehicular problems.
Our professionals use cutting-edge machinery to provide the best-in-class services.
We maintain complete transparency and offer outstanding customer service.
Get In Touch With Us
You may call us at 01604372007 or send us an e-mail at office@intercarandvan.com.
Opening Times
Monday

09:00 - 14:00

Tuesday

08:30 - 14:00

Wednesday

08:30 - 14:00

Thursday

08:30 - 14:00

Friday

08:30 - 13:00

Saturday

09:00 - 11:00

Sunday

closed - closed