MOT, Repair, Servicing and Free Instant quotes.
Online Repair Quote By Make

Tyres Little Houghton
The hamlet and civil parish of Little Houghton is situated in Northamptonshire. Are you a resident car owner in this locality? Then you can choose InterCar and Van Ltd. for your "vehicle servicing near me" searches.
At our facility, you can get-
Interim Servicing
This is done every 6,000 miles and includes checks, such as engine oil change, oil filter change, oil light diagnostic reset, etc.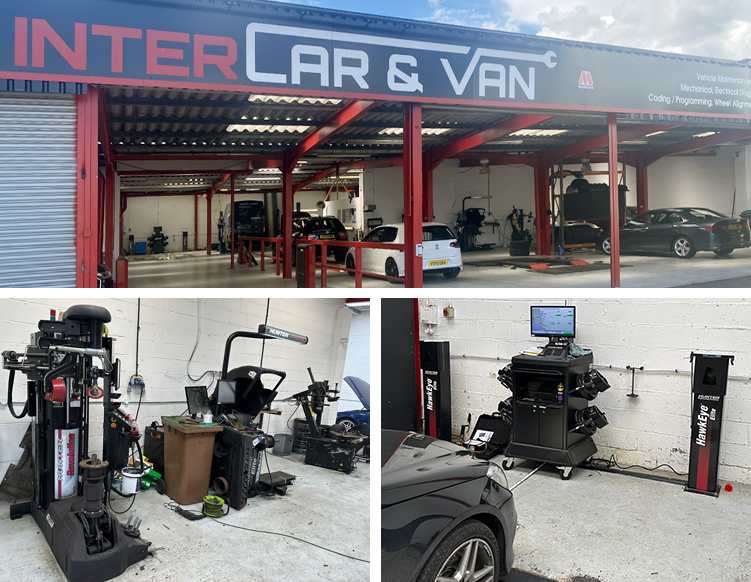 Full Servicing
In addition to the checks included in interim servicing, full servicing includes fuel filter change, pollen filter change, etc. Get this done after driving 12,000 miles or annually.
Major Servicing
Generally, you should get a major servicing for your vehicle after it runs 24,000 miles. Along with the checks included in interim and full car servicing Little Houghton, you also get brake fluid change and full wheel alignment upon opting for major servicing.
We also use equipment from Hunter for our other car services like:
Hunter wheel alignment Little Houghton to fix misalignment issues.
Hunter Quick Check Inspection Little Houghton.
Hunter Road Force Balancer Little Houghton equipment for carrying out wheel balancing.
Our other car services include:
Exhaust Service
Summer And Winter Checks, etc.
Our workshop is located at Unit 1, Letts Road, Northampton, NN4 8HQ. Take Bedford Road and reach us within 12 minutes.
MOT Little Houghton
Our qualified technicians perform MOT tests of the highest standard at our DVSA-approved workshop. We check various vehicle components, such as horns, brakes, seats, lights, etc., to assess their roadworthiness and eco-friendliness.
Depending on the test result, we issue any of these certificates:
VT20 certificate- When your vehicle passes the MOT
VT30 certificate- Upon failing the MOT
Our Products
We house a massive collection of tyres Little Houghton. Choose from our collection of performance, winter, summer, 4X4, run-flat and all-season tyres.
The renowned tyre manufacturers whose products we sell are-
Bridgestone
Continental
Pirelli
With us, tyre installation for your vehicle is fast and easy since we use the Hunter Revolution Touchless Tyre Changer Little Houghton.
We are located at Unit 1, Letts Road, Northampton, NN4 8HQ. You can also call us on 01604700300 for queries or visit us toay.
Opening Times
Monday

09:00 - 14:00

Tuesday

08:30 - 14:00

Wednesday

08:30 - 14:00

Thursday

08:30 - 14:00

Friday

08:30 - 13:00

Saturday

09:00 - 11:00

Sunday

closed - closed