MOT, Repair, Servicing and Free Instant quotes.
Online Repair Quote By Make

Tyres Milton Malsor
Do you often drive to and from Milton Malsor for work or other reasons? Then quit your searches for "car workshops near me".
InterCar and Van Ltd. is located at Unit 1, Letts Road, Northampton, NN4 8HQ. Taking Towcestor Road will help you to reach us within just 10 minutes.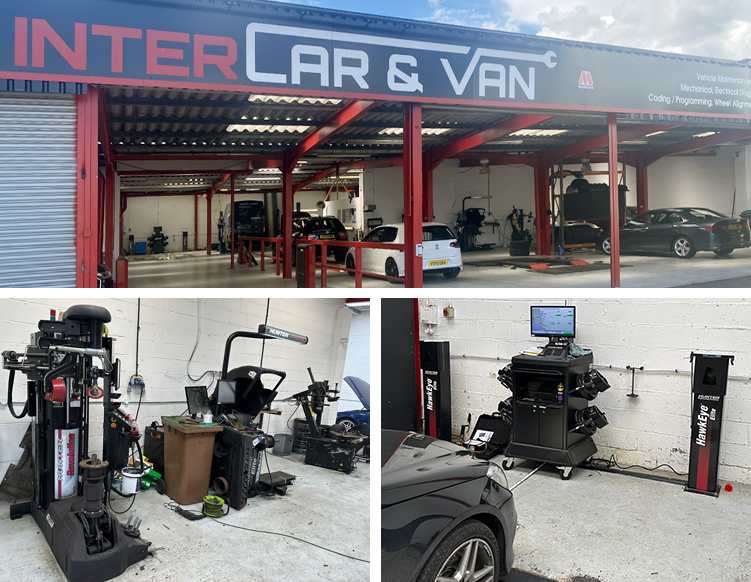 Our Services
MOT
If you own a class 4 automobile like goods vehicles, motor caravans, 8-seater cars, etc., you can get it's MOT Milton Malsor done by our certified testers.
We are a DVSA-approved MOT centre and perform checks on the following components of your vehicle-
Tyres
Seats and seatbelts etc.
Upon passing the test, your vehicle will get a VT20 certificate which is necessary for driving in the UK legally.
Car Servicing Milton Malsor
Interim- Every 6 months or after 6,000 miles.
Full- After 12,000 miles or once a year.
Major- Once every 24 months or after 24,000 miles.
In addition to these, we also provide car services such as:
Hunter Wheel Alignment Milton Malsor
We perform wheel alignment at our facility with the help of Hunter's quick check inspection Milton Malsor. This uses lasers and cameras to provide the most accurate readings about the wheel angles. Post that our experts reset them to the manufacturer's recommended angles.
Wheel Balancing
We use the Hunter Road Force Balancer Milton Malsor to perform wheel balancing at our facility. This makes the process faster and helps offer maximum accuracy.
Apart from these, you can also avail of-
Winter And Summer Checks
DPF Cleaning
Our Products
Whether you are looking for 4X4 tyres for your SUV or high-performance tyres Milton Malsor for your sports car, we have it all in our collection.
Apart from these we also stock other tyre variants, such as-
Bridgestone, Michelin, Dunlop, Goodyear, etc., are some of the tyre brands we stock.
Moreover, tyre changing is now swift and hassle-free with the Hunter revolution touchless tyre changer Milton Malsor. So, visit us today to avail of our advanced services.
Call us on 01604372007 for more information.
Opening Times
Monday

09:00 - 14:00

Tuesday

08:30 - 14:00

Wednesday

08:30 - 14:00

Thursday

08:30 - 14:00

Friday

08:30 - 13:00

Saturday

09:00 - 11:00

Sunday

closed - closed