MOT, Repair, Servicing and Free Instant quotes.
Online Repair Quote By Make

Tyres Preston Deanery
Preston Deanery is a hamlet located in the Hackleton civil parish in West Northamptonshire. Are you a resident of this area searching for reliable "car workshops near me"? Then look no further than InterCar and Van Ltd.
We are a team of dedicated car enthusiasts who are ready to provide you with the best vehicle-related products and services.
What We Offer
Our technicians are adept at performing swift car servicing Preston Deanery on all makes and models of automobiles.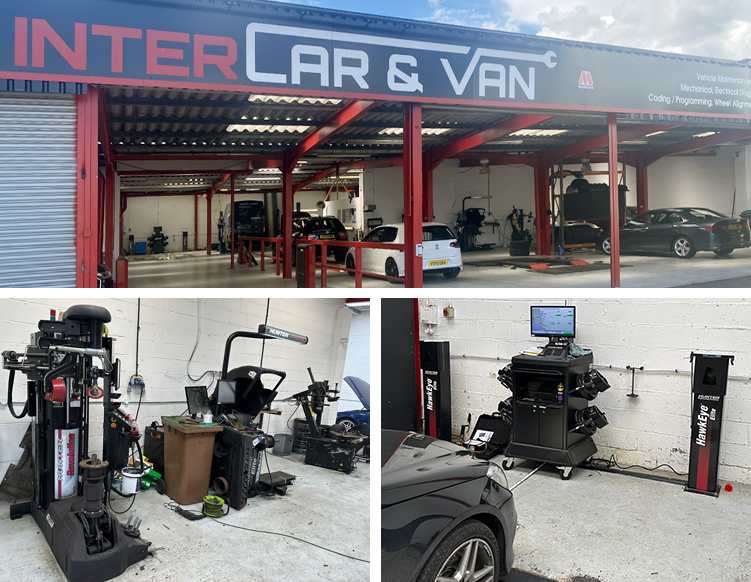 Interim Servicing
This is done after 6,000 miles or once every 6 months. It includes engine oil change, cabin filter change, etc.
Full Servicing
This is more thorough than interim servicing and includes fuel filter change, full inspection etc. You can get this every 12 months or after driving your car for 12,000 miles
Major Servicing
A major servicing is done once every 2 years or after driving 24,000 miles. It also includes brake fluid change and full wheel alignment.
Our facility is located at Unit 1, Letts Road, Northampton, NN4 8HQ, which is only 4.2 miles from your location. Take Newport Pagnell Road to reach us within 10 minutes.
Other Services
At our garage, our experts use modern technology and equipment to provide you with the smartest car solutions.
Wheel Alignment- With world-class equipment such as Hunter quick check inspection, our technicians can detect alignment issues in no time and also solve them easily.
Wheel Balancing- Checking and correcting wheel imbalance issues has never been easier with the Hunter Road Force balancer. This equipment significantly reduces the time required to perform wheel balancing.
We also use the Hunter touchless tyre changer for mounting and dismounting tyres, making the process fast and offering maximum safety.
Apart from these we also perform-
Hunter Wheel Alignment
DPF Cleaning
Besides, get MOT Preston Deanery for all class 4 vehicles at our DVSA-authorised workshop.
Tyres Preston Deanery
We sell summer, winter, 4x4, all-season, performance and run-flat tyre variants. Following are some of our top-selling tyre brands-
Continental
Pirelli
Sailwin
Toyo
Falken
Nexen, and more
For queries, please call us on 01604372007.
Opening Times
Monday

09:00 - 14:00

Tuesday

08:30 - 14:00

Wednesday

08:30 - 14:00

Thursday

08:30 - 14:00

Friday

08:30 - 13:00

Saturday

09:00 - 11:00

Sunday

closed - closed