MOT, Repair, Servicing and Free Instant quotes.
Online Repair Quote By Make

Tyres Quinton
Are you a car owner in Quinton, and looking for a reliable MOT testing centre near you? Then do not wait any longer and come visit InterCar and Van Ltd.
The experienced technicians at our facility perform MOT Quinton on all class 4 vehicles.
We check the following components of a vehicle during the test-
Horns
Brake
Seats and seatbelts
Exhaust
Number plate, etc.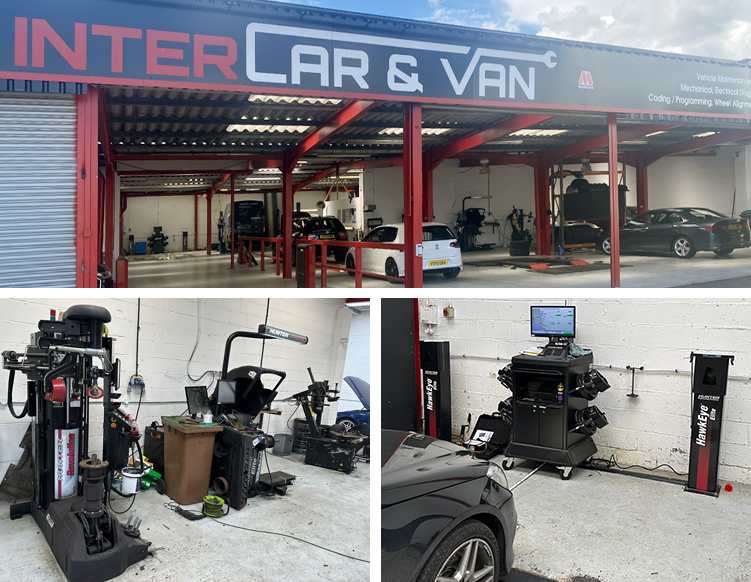 After completion of the test, we issue a VT20 certificate which indicates MOT pass. In case your vehicle fails the test, we issue a VT30 certificate.
To ensure your vehicle passes the MOT test, you can get it serviced by our professionals.
Car Servicing Quinton
At our facility, we provide-
Interim servicing- Upon completing 6,000 miles or twice every year.
Full Servicing- After completing 12,000 miles or once a year.
Major Servicing- Once every 24 months or after driving for 24,000 miles
Other Services
If you are looking for a state-of-the-art workshop, you are at the right place. At our facility, we offer services such as-
Wheel balancing with Hunter Road Force balancer
With these, our technicians can offer you the best quality services in the shortest time. Moreover, we perform these additional services in our garage-
Hunter Quick Check Inspection
DPF Cleaning
Summer And Winter Checks
Exhaust Services
Tyre Pressure Checks, etc.
Our Products
In case you are searching for top-quality "tyres near me" then we are your one-stop solution. We retail tyres Quinton across different price ranges and rim sizes. Additionally, we retail the following tyre variants-
Performance
All-season
Winter
Bridgestone, Dunlop, Pirelli, Marshal, Goodyear, etc., are some of the popular tyre brands we stock.
We also use the Hunter touchless tyre changer for mounting and dismounting tyres, ensuring tyre safety and quick service.
Our Address
We are located at Unit 1, Letts Road, Northampton, NN4 8HQ. It is only 5 miles from Quinton and you can reach us within 10-12 minutes via Wootton Road.
For more information call 01604700300.
Opening Times
Monday

09:00 - 14:00

Tuesday

08:30 - 14:00

Wednesday

08:30 - 14:00

Thursday

08:30 - 14:00

Friday

08:30 - 13:00

Saturday

09:00 - 11:00

Sunday

closed - closed