MOT, Repair, Servicing and Free Instant quotes.
Online Repair Quote By Make

Tyres Rothersthorpe
Rothersthorpe is a small, medieval hamlet situated in the West Northamptonshire region. It is approximately 4 miles away from Northampton.
Travel often via Rothersthorpe?
We, at InterCar And Van Ltd, welcome all car owners to our esteemed establishment at Unit 1, Letts Road, Northampton, NN4 8HQ. Drop by our facility at your convenience, via Banbury Lane in 9 minutes, a 3.4-mile drive from Rothersthorpe.
With us, put an end to your search for 'car services near me'.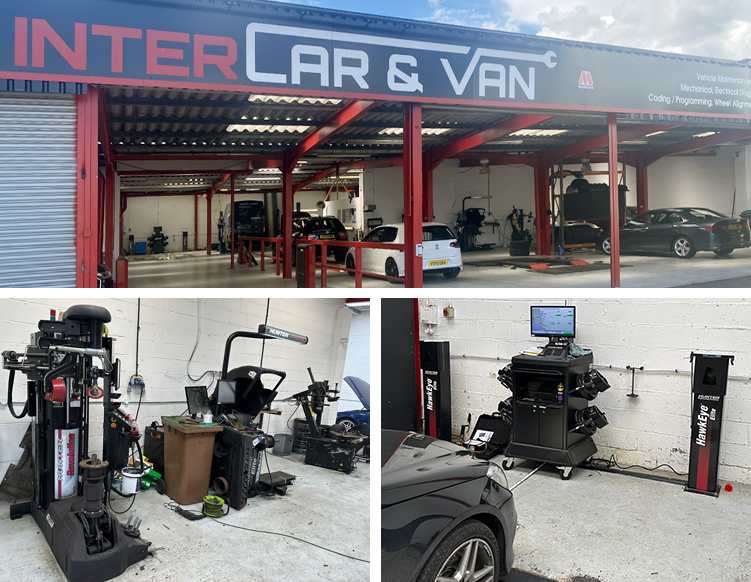 Car Servicing Rothersthorpe
Have a gander at the variety of services we have to offer:
Hunter Wheel Alignment
To ensure accurate wheel alignment, we deploy the Hunter Quick Check Inspection to check the misalignment of car wheels for all our clients.
Tyre Fitting
We employ the Hunter Revolution touchless tyre changer to perform a swift and effective tyre fitting at our workshop.
Wheel Balancing
Car pulling to one side while driving?
This is caused by uneven wheel weight distribution, and to resolve this problem, we employ the Hunter Roadforce balancer.
MOT Rothersthorpe
In the UK, all vehicle owners must have said vehicles annually checked for MOT to ensure their roadworthiness post 3 years of registration. We conduct MOT checks for vehicle components, such as:
Tyres and wheels
Emissions and exhaust
Brakes and clutch
Structural integrity, etc.
So if your Class 4 vehicle is due for an MOT, bring it to our DVSA-approved facility to get cost-effective MOT checks and receive a VT20 or VT30 certification, based on the test result.
Tyres Rothersthorpe
Shop from our diverse assortment of tyre variants, such as:
Vehicle-oriented tyres:
4x4 tyres for AWD cars like pickup trucks and SUVs.
Performance tyres for high-speed sports cars.
Run-flat tyres to drive comfortably even with flat tyres.
Seasonal tyres:
All-season tyres for all-year-round protection.
Summer tyres for temperatures over 7°C.
Winter tyres for unmatched grip on icy terrain.
All these tyre variants are available from prominent brands, including:
Michelin's Defender range of tyres
Nexen's popular WINGUARD range of tyres
Bridgestone, Continental, and more
In addition to all these, you may use our website's Tyre Finder Tool to purchase your desired products.
How To Contact Us?
So don't hesitate to contact us at your!
Phone number: 01604372007
E-mail address: office@intercarandvan.com
Or why not come to us directly?
We are always happy to help.
Opening Times
Monday

09:00 - 14:00

Tuesday

08:30 - 14:00

Wednesday

08:30 - 14:00

Thursday

08:30 - 14:00

Friday

08:30 - 13:00

Saturday

09:00 - 11:00

Sunday

closed - closed