MOT, Repair, Servicing and Free Instant quotes.
Online Repair Quote By Make

Tyres Semilong
Semilong is a hamlet and civil parish in the town of Northampton. It is home to St. Andrew's Cluniac Priory and the Miracle Church of God.
Car owner in or around Semilong?
We, InterCar And Van Ltd, stationed at Unit 1, Letts Road, Northampton, NN4 8HQ, welcome you to our esteemed establishment. You can come down to our facility in 7 minutes, a 2.1-mile drive via A5095 and Towcester Rd/A5123.
Searching for 'tyres near me'?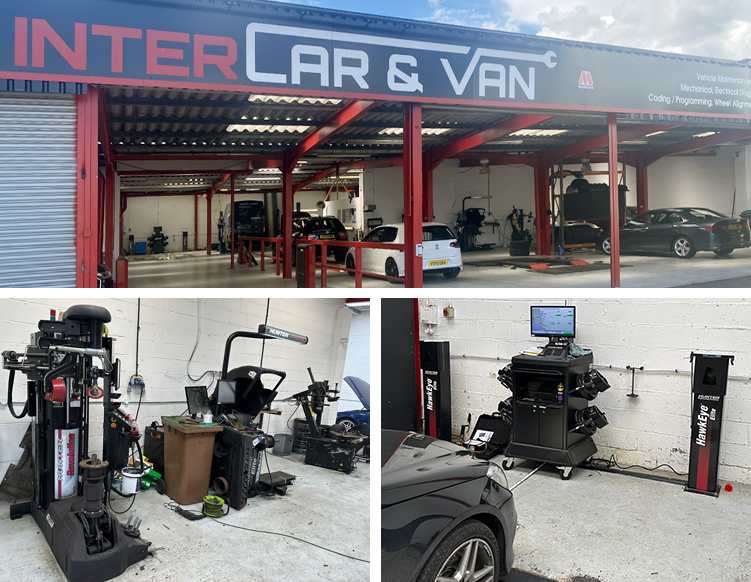 Tyres Semilong
We stock these tyre variants from major brands for the best possible driving experience, which include:
Churchill
Dunlop
Bridgestone
You may also shop from our diverse collection of tyre variants, such as:
Vehicle-specific tyres:
Performance tyres
4x4 tyres
Seasonal tyres:
Winter tyres
All-season tyres
We also have a Tyre Finder Tool on our homepage so you can purchase our products from the comfort of your home.
Car Services
We pride ourselves on our employment of Hunter technology for all our automotive services, which include:
Wheel Balancing
The uneven weight distribution of a car's wheels can lead to various inconveniences while driving. Therefore, we use the Hunter Roadforce balancer to solve this issue.
Hunter Wheel Alignment
Our in-house experts are adept with the Hunter Quick Check Inspection to ensure accurate wheel alignment services to all our customers every single time.
Tyre Fitting
Likewise, our technicians employ the Hunter Revolution touchless tyre changer to conduct prompt, quality, and cost-effective tyre fitting.
MOT Semilong
Visit our DVSA-accredited MOT test centre to get annual MOT checks for Class 4 vehicles, such as:
Cars and light vans
Multi-purpose automobiles
Passenger cars, caravans, ambulances, etc.
We issue DVSA-affiliated MOT certificates, including:
VT20 for passing MOT tests with no major issues
VT30 for failing MOT tests due to major or dangerous issues
But wait! There's more!
We also offer other services, including:
Battery check and servicing
Exhaust and emission servicing
Brake and clutch servicing
Summer And Winter Checks
Reach Us
Please give us a call at 01604700300 for any queries or write us an e-mail at this address: office@intercarandvan.com.
Opening Times
Monday

09:00 - 14:00

Tuesday

08:30 - 14:00

Wednesday

08:30 - 14:00

Thursday

08:30 - 14:00

Friday

08:30 - 13:00

Saturday

09:00 - 11:00

Sunday

closed - closed